With smartphones becoming increasingly expensive, many consumers want to protect their devices from accidental damage and other unexpected situations. Users are looking for ways to buy mobile insurance plans to avoid expensive replacement costs if their mobile phone is lost, stolen, or broken, thus increasing the size of the mobile phone insurance market.
Based on different market research, the global mobile phone insurance market was estimated to value about $32 billion USD in 2022. The market is expected to grow with a compound annual growth rate (CAGR) of approximately 10-12%, accounting for around $75 billion USD in 2030. This means increasing business opportunities for the service providers, such as insurance specialists, mobile operators, retailers, and device OEMs.
Mobile device insurance is typically offered to consumers when they buy a new device. However, insurance providers now also offer coverage for used devices. Picea® Online platform provides benefits in both cases allowing businesses to offer insurance services, improve customer service and increase customer loyalty across channels.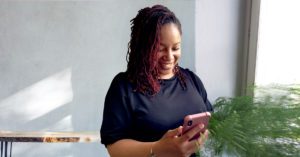 Helping insurance providers get accurate device condition evaluations
Picea® Online offers flexibility and improved efficiency, enabling businesses to adjust their insurance services independently and dynamically in mobile, point-of-sale, and online channels.
When selling insurance for used mobile devices, the insurer must obtain accurate and precise information about the device's condition for an insurance offer. Likewise, when a customer files an insurance claim, it is essential to have a simple and easy method to check the mobile device's condition.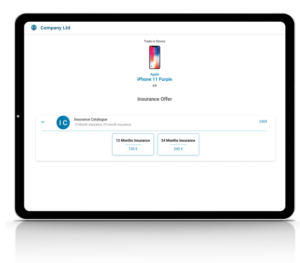 Through the PiceaOnline platform, it is possible to define the complete service experience and set clear criteria for testing and grading devices for insurance services.
Businesses can leverage automated device identification and evaluation solutions for insurance sales and effective claim handling and management. Piceasoft's diagnostics technology in the PiceaOnline platform provides mobile device health analysis with over 75 automated and semi-automated test cases for iOS and Android devices.
The device assessment can be complemented with AI-based tests for cosmetic checks.
Optimizing insurance workflows through AI
The PiceaOnline platform empowers businesses to enhance their insurance workflow by harnessing artificial intelligence for precise device identification and assessments.
By leveraging AI-powered device identification in PiceaOnline, the insurer ensures accurate make and model recognition of devices right from the start of the service process. Artificial intelligence (AI) can also detect visible and non-visible issues, such as device cracks and scratches, thereby securing an error-free assessment phase and reducing grading inconsistencies.
The results of device diagnostics and accompanying device photos are securely stored in the cloud-based PiceaOnline reporting system as evidence of the device's condition and audit trail.
Service customers across their preferred channels 
When the mobile device insurance plan is sold at the point of sale or care service point, customers can obtain immediate coverage and peace of mind for their new device.
A growing number of consumers spend time online. By offering insurance services through the PiceaOnline platform, insurance vendors can improve and leverage the user experience by serving their insurance customers on mobiles and online.
When the phone insurance is sold online, the PiceaOnline platform offers insurers the ability to remotely identify the device information using AI and run baseline diagnostics to confirm a newly insured device's condition at the start of the cover period. Additionally, the platform enables lost and stolen checks for mobile devices within the insurance service flow.
In the event of a claim, consumers can initiate the service through a link or a QR code on the website. AI can validate the device's make and model and IMEI from a photo of the device's details and ensure the claims are filed for the original phone. Insurers can further validate the reported issues or damages with device diagnostics to prevent fraudulent claims.
The PiceaOnline reporting provides the insurer with comprehensive device identification and condition audit trails. Insurers can access detailed records documenting insured devices' identification and condition assessments. This audit trail serves as a valuable resource for insurers, enabling them to track and review the history of each insured device, monitor any changes in condition over time, and ensure accurate documentation for claims processing and policy management.
To discuss how your business can tap into the mobile device insurance opportunity using PiceaOnline, fill in the Demo Request form to talk with us.
About Piceasoft Ltd
Located in Tampere, Finland, and founded in 2012, Piceasoft creates new and scalable business opportunities within the mobile and consumer electronics circular economy. Our ever-expanding platform and ecosystem powers companies at all levels to offer trade-in, insurance, repair, and recycling services in less than 24 hours. Working with customers and partners in over 70 countries, our AI-driven platform provides a single solution for businesses to introduce new services and revenue streams while reducing e-waste and promoting sustainability.