Mobile devices, like smartphones and tablets, contain a lot of personal data. Due to privacy concerns, users may feel uncomfortable handing off their old devices for trade-in, repair, or recycling. Data privacy and security requirements, such as EU GDPR, further drive the need to protect sensitive user content and eliminate the privacy risks of used mobile devices associated with recycling, refurbishing, and reselling.
As a service provider, you also want to ensure that your services can be trusted and offer your business and customers peace of mind. With Piceasoft's solutions, you can safely dispose of, reuse, or resale mobile devices, ensuring no personal data ends up in the wrong hands.
Piceasoft's erasing technology is ADISA certified in all solutions:
This means that Piceasoft's erasing solutions comply with the highest standards within the industry and that the devices can safely be traded in, given away for repair, or recycled.
Securely erase phone data at the point of sale
An increasing number of mobile devices are traded at the point of sale. At the same time, as the old device is handed off in exchange, the content of the old device must be transferred to the new device and securely wiped.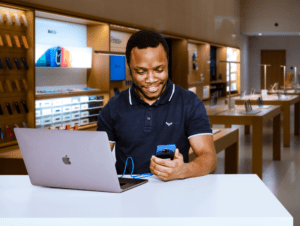 Picea® Online is an all-in-one platform for businesses to offer trade-in, insurance, or support & repair services for mobile devices. The solution gives you complete control to create and customize the service experience according to your business needs.
With PiceaOnline, secure content erasing for mobile devices can be configured as part of the point-of-sale service experience. Alternatively, you can customize a dedicated service flow for sales personnel to perform only content erasing. This saves time as only the required services are run for the device.
Before erasing personal data, PiceaOnline also detects any device locks and accounts. An optimal erasing method is automatically used for Android and iOS/iPadOS devices to make content erasing even more convenient and quicker for your retail personnel.
Secure content erasing provides peace of mind for all counterparts. A consumer can get a report as proof of data erasure and trust that all personal content is permanently erased from the mobile device. The PiceaOnline configuration tool contains a complete audit trail for the sales personnel to track the erasing operation history data.
The warehouse can also retrieve device history, including information about make-model recognition, diagnostics results, and data erasure performed in the retail store, through cloud-based reporting before receiving the device at the recycling facility.
Erasing content simultaneously from multiple devices
Piceasoft's erasing technology is also available as part of Picea® Volume for customers processing a large number of devices. Volume performs verification, i.e., make-model-recognition, device diagnostics for condition analysis, and safe device data erasure using a streamlined process with efficiency and speed. Any device locks and accounts are detected at the beginning of the process.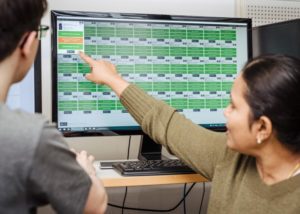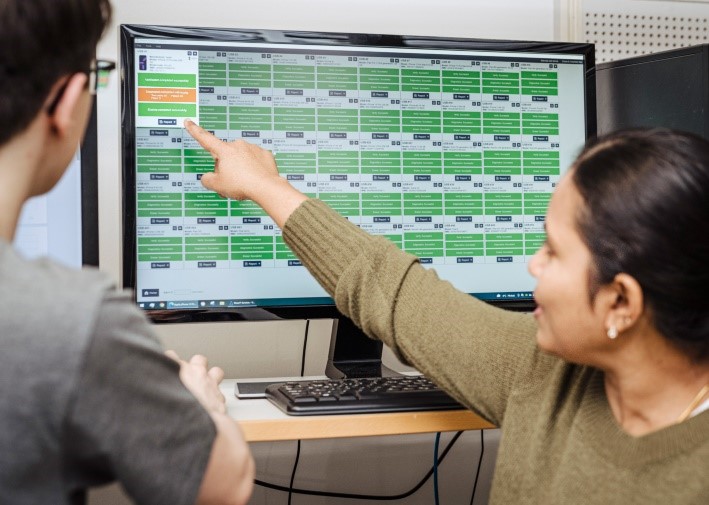 Recycling center managers or admins can centrally manage and customize workflows and erasing methods from a single workstation using the Product Management Console (PMC). Volume users can select and optimize each processing scenario from these pre-defined configurations. This makes device processing tasks faster and easier.
With the PiceaServices Volume, it is possible to erase 250 Android and 500 iOS devices per hour with one PC, improving workflow efficiency and achieving cost savings.
Secure content erasing with ADISA-certified software
ADISA certification means that Piceasoft's erasing technology in PiceaOnline, PiceaServices Eraser, and PiceaVolume has successfully passed the ADISA Product Claims Test process for mobile erasure, ensuring that solutions erase data beyond forensic recovery equivalent to ADISA test level 1. ADISA is an accreditation body specializing in risk management and data protection within asset retirement.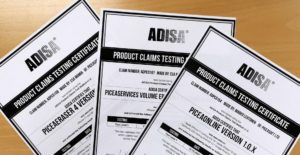 Piceasoft's customers can have peace of mind and confidence that the company continuously meets the highest industry standards and best practices for data erasure. Piceasoft is also certified with an ISO27001 information security certificate, demonstrating a high level of information security and data privacy practices.
Are you interested in deploying secure content erasing at the point of sale? Or is your business processing a large number of devices at the same time? We offer you a fully functional trial of our products for free so that you can try them yourself.
Fill in this form to get started, describe your requirement, and we'll get back with the best solution for your needs.
Link to ADISA certification of PiceaOnline: https://adisarc.com/wp-content/uploads/2022/10/ADISA_Piceasoft_ADPC0154.pdf
Link to the ADISA certification of PiceaServices Eraser: https://adisarc.com/wp-content/uploads/2021/04/ADISA_Piceasoft_ADPC0108.pdf
Link to the ADISA certification of PiceaVolume: https://adisarc.com/wp-content/uploads/2021/04/ADISA_Piceasoft_ADPC0107-1.pdf
About Piceasoft Ltd
Located in Tampere, Finland, and founded in 2012, Piceasoft creates new and scalable business opportunities within the mobile and consumer electronics circular economy. Our ever-expanding platform and ecosystem powers companies at all levels to offer trade-in, insurance, repair, and recycling services in less than 24 hours. Working with customers and partners in over 70 countries, our AI-driven platform provides a single solution for businesses to introduce new services and revenue streams while reducing e-waste and promoting sustainability.