We are excited to introduce Dirk Fleischer, who has been developing Piceasoft business in Germany, Austria, and Switzerland since 2013. Dirk is known for his in-depth experience in the mobile device market and the telecoms industry. He has a passion for new technologies and is an expert in solution selling. We had a conversation with Dirk to learn more about him and his approach to working with customers.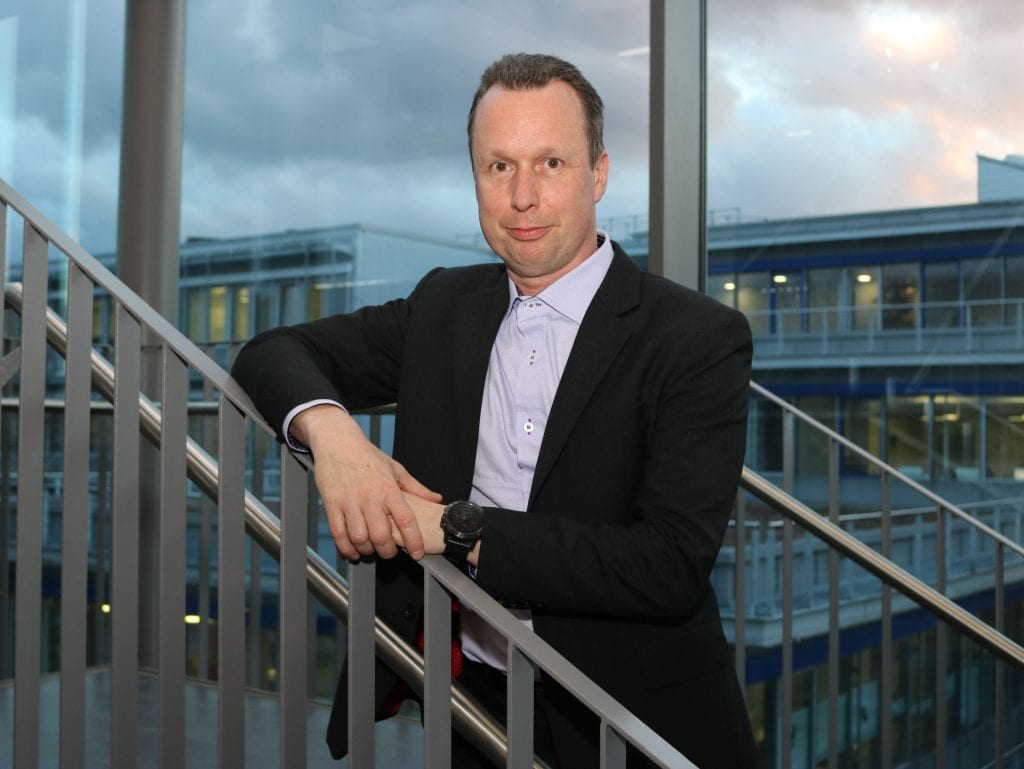 Q: Tell us a bit about yourself.
My educational background is from the technical field and that's also the area where I started my career. Over the years I have transitioned from product management towards customer-facing roles to align sales activities between operator, retail, and distribution channels, and account management for top telecom operators, for example. I have a long experience of working with the telecoms industry internationally as well as locally in DACH markets. Overall, it has been a valuable experience when thinking of Piceasoft's business and its current customer base.
Q: What is your role at Piceasoft?
I was among the first people to start supporting Piceasoft business development outside of Finland as I joined the Piceasoft community soon after the company was established in 2012. I saw the business opportunity in the secondary phone market already back then, and that's why I'm also a long-term Piceasoft investor. While my full-time job is elsewhere, Piceasoft and its business have been my key areas of interest outside of my daily work.
At Piceasoft, I take care of business development for the German-speaking markets. I contribute to the company's success by helping Piceasoft customers in their solution strategy. Therefore, I have been particularly delighted to witness Piceasoft's solutions evolve over these years, and being able to create compelling solution offerings to meet customers' needs.
Q: You are particularly strong in business development.  Tell us more about your approach?   
I have been fortunate to have been able to combine both my technical and business skills with an entrepreneurial mindset and approach. I especially enjoy solving the real-world problems a customer is facing and making them aware of available solutions. You need to know customer's business and understand the challenges they face. It is so much more than focusing only on all the individual features your products can offer.
Being in the industry for such a long time and having worked with many top-line customers for many years, I believe you can only work with what you genuinely believe in. That is why I am proud to be part of the Piceasoft team who is well-known for its customer-focused way of working and innovative technology.
Q: What do you like to do outside of work?
As I live in southwest Germany in the fantastic region of "Schwarzwald", next to the large, forested mountain range known as the Black Forest, I won't run out of choices for outdoor options. I enjoy hiking, snowboarding, playing golf, and volleyball above all. But there are endless opportunities to explore the natural beauty of the region and learn about its sights and attractions.
To get in contact with Dirk, connect with him on LinkedIn, or drop an email to dirk.fleischer(at)piceasoft.com.
To learn more visit:
Website: www.piceasoft.com
LinkedIn: https://www.linkedin.com/company/piceasoft
Twitter: https://twitter.com/piceasoft
About Piceasoft Ltd
Piceasoft is a Finnish company, located in Tampere. Since it was founded in 2012, Piceasoft has created a unique set of software solutions to cover the whole lifecycle of mobile devices. These solutions create new business opportunities and enable a cost-efficient service for mobile operators and retail chains. Our innovative products are disrupting the mobile device buyback, repair, and recycling business. Our software products are easy to use and offer added value to the end-user, which means better ROI and user satisfaction. In short, we promise to Simplify Your Mobile Life.