Piceasoft is an innovative company with a strong patent portfolio. The company encourages its employees to protect their innovations and has a reward and recognition program to motivate innovation and creativity. As a result, Piceasoft has many patents both granted and pending.
One of the company's most active inventors is Jani Väänänen, Piceasoft Co-founder and CTO. We discussed with Jani his career, passion for innovation and the journey that led him to the field of tech.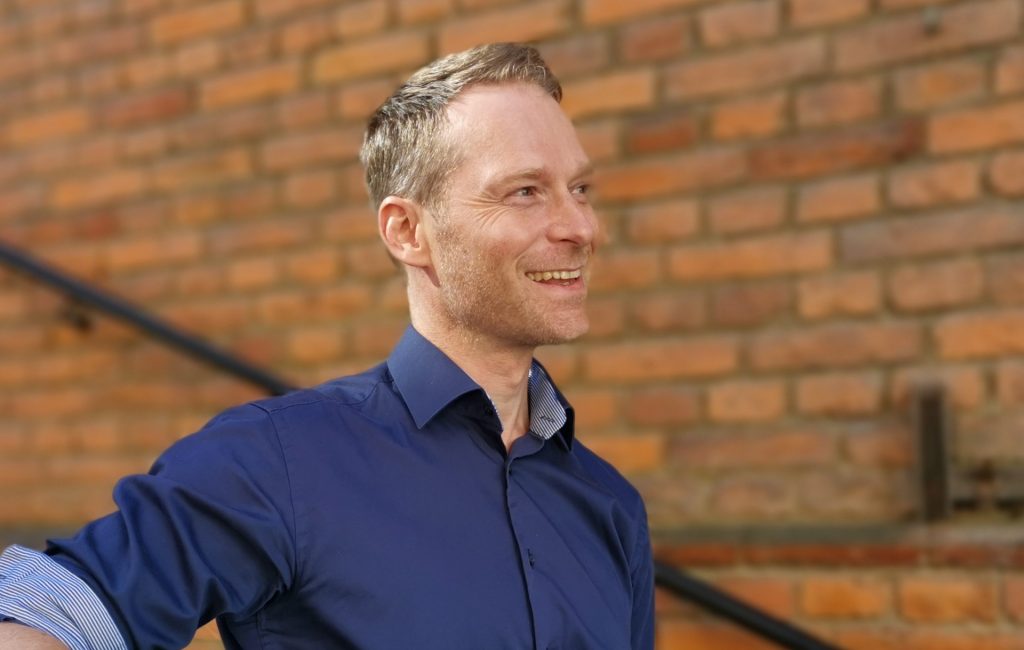 Q: How did you end up in the field of technology?
After the military service, I planned to continue my career in the Military Academy in the Finnish Defence Forces, but I missed the application submission deadline by one day. As I had already been approved to the Tampere University of Technology, nowadays known as Tampere University, I thought I will go there for just one year to study Electrical Engineering and then apply again to the Military Academy.
Believe it or not, even though I was dreaming of a very different career, I quickly got excited about the world of software. It was really because of my roommates, who studied Information Technology and played with computers in the evenings. In no time I changed my major into Information Technology as well.
A few years later one of my friends, who worked at Nokia, encouraged me to apply to work for the company. Soon I was working on my Master Thesis at Nokia and once graduated, I continued my Nokia career in a specialist track and moved up the career ladder during product development projects. During those years I gained extensive experience from PC and mobile connectivity and I have continued to build on that expertise at Piceasoft.
Q: How did you become a successful inventor?
I have always been fascinated by the way things work and enjoyed finding patterns in complex problems. When I was a child, I already wrote down my ideas in a notebook. For example, I designed a concept for a space station in detail and how that would operate. I also used to build my very own series of Lego-like building blocks and broke many of my toys because I wanted to understand how they work and what is inside.
Working with the technology boosts experimentation and that itself accelerates innovation processes. While I enjoy planning all the details, I am keen on seeing how the details are outlined in the big picture. I guess it is very much in my personality, being a problem solver and a big picture thinker, who also likes digging into the details.
Q: What is the best way to create and maintain an innovation culture?
You need to give your employees time, let them experiment, learn, and make mistakes too. Rewarding innovation is important, but for me, finding a solution to a problem is even a stronger driver. If there is a problem, there is always a solution.
Constant rush and hurry kill innovation. There must be time to think about how things can be resolved. This is of course also a challenge as we work in a fast-paced business environment and sometimes it is hard to find that extra time.
Q: How do you feed your creativity for innovation?   
You need to be ready to take on challenges and embrace them. But you also need to take time off to recharge your batteries and fuel up your creativity. When I'm out of the office I like to spend time with my family, dogs and do different sports. I also enjoy building and renovating my house and summer cottage as it allows me to plan, design, build, and eventually enjoy the results. Just what I like to do in the office as well, but in a different context.
To learn more visit:
Website: www.piceasoft.com
LinkedIn: https://www.linkedin.com/company/piceasoft
Twitter: https://twitter.com/piceasoft
About Piceasoft Ltd
Piceasoft is a Finnish company, located in Tampere. Since it was founded in 2012, Piceasoft has created a unique set of software solutions to cover the whole lifecycle of mobile devices. These solutions create new business opportunities and enable a cost-efficient service for mobile operators and retail chains. Our innovative products are disrupting mobile device buyback, repair, and recycling business. Our software products are easy to use and offer added value to the end-user, which means better ROI and user satisfaction. In short, we promise to Simplify Your Mobile Life.