Customer satisfaction, loyalty and feedback are heavily influenced by many functions of the business. But perhaps, mostly by customer support. Piceasoft's customer support team has constantly received good feedback from customers. We discussed with Joni Lagerbom, the Vice President of Customer Services, co-founder, and member of Piceasoft Board of Directors about his thoughts on customer support's role and how to deliver excellent customer service.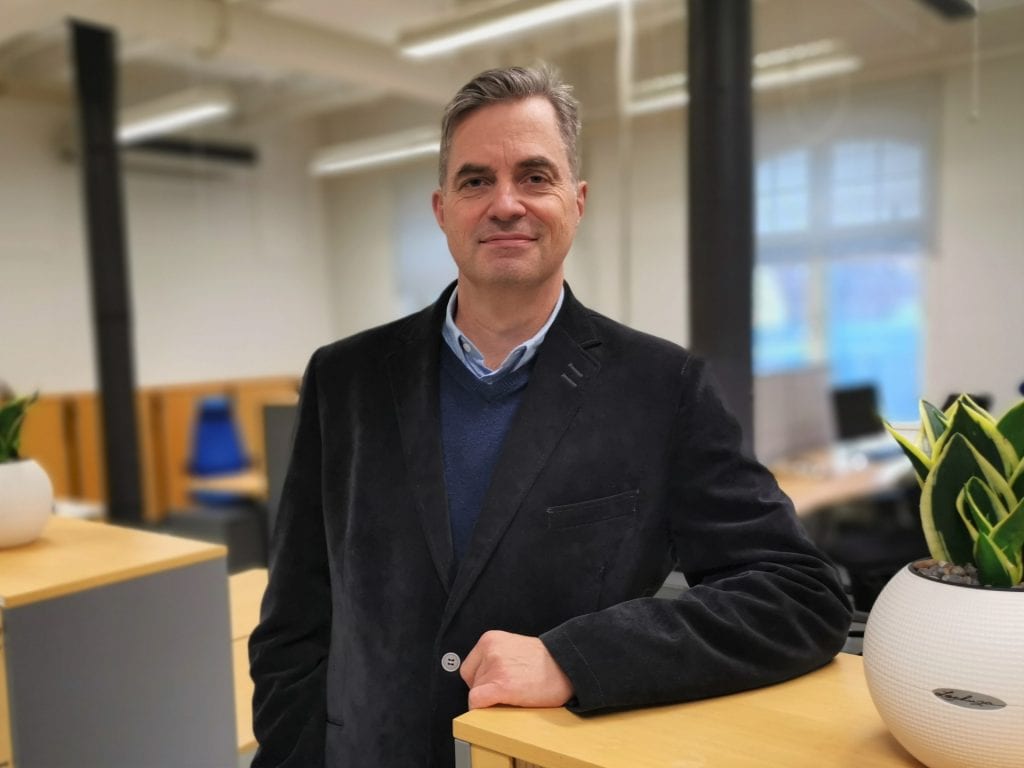 Q: How did you end up working in customer support?
Like the other Piceasoft co-founders and many of our employees, I also started my career at Nokia. I was looking for a project for my Master's thesis and ended up at Nokia to work with consumer electronics and HDTV systems for the first years. Then I moved to the mobile network side for over 10 years and finally to the former PC software team, where I took care of customer support to millions of users of Nokia PC Suite.
Once we established Piceasoft, it was a natural step for me to continue to look after the customer support and related responsibilities. Now I manage Piceasoft's customer service strategy including support, feedback, and product delivery.
Q: What is most important in customer support? 
It is important to listen to customers and understand their business environment. The best way to ensure that our customers will use and benefit from the products is to have customer-driven product development. We have that in place and have succeeded well in responding to various customers' needs and requests. On top of that, we have consistently delivered good customer service.
It is also essential to deliver lasting value for your customers. This means you deliver on what you promise. It is the only way to earn the trust of your customers and build long-term customer relationships.
Q: Piceasoft has grown a lot in terms of customers. How do you ensure the support team can keep up with the growth, and maintain its service quality?
Despite a growing number of customers, we have been able to maintain the level of support high. This comes back to one of our key company values, which is quality. Customer support is extremely important, and we have always wanted to provide excellent customer support.
However, the ability to serve well our customers starts from our software quality assurance processes and close co-operation with our software development team. This is something we have been focusing on and developing since the early days of Piceasoft. As our support team works directly at the customer interface, we bring customers' voices into R&D from the earliest stages of product development, drive product direction and improve the quality.
This ensures that we constantly provide easy-to-use solutions to our customers that meet their needs. The ease of use has been another factor that has kept the need for customer support on a relatively low level in general.
Q: Customer support can sometimes be stressful by nature. How do you handle difficult situations?
We have a clear process in place on how to handle issues. Again, it is about listening to the customer. We aim to give the first response and workarounds quickly and escalate cases immediately when needed. We also want to constantly keep customers informed about the progress of the resolution.
It is also important to be close to customers and understand their local requirements. Therefore, we have local support available in key countries, such as France, Germany, Italy, and Spain for example, and can therefore also provide support in local languages.
In the end, it comes down to people. The quality of your customer support never exceeds the quality of the people providing it, so people skills also play a big role. You need to have the willingness to genuinely help and assist customers when needed and help them succeed in their business.
Q: When out of the office, how do you like to spend your free time?
Spending time in nature helps to recover effectively, so I enjoy hiking and fishing for example. I also like to escape the office to our summer cottage from time to time. It is a perfect place for quietness and relaxation and to spend time with family and friends.
To learn more visit:
Website: www.piceasoft.com
LinkedIn: https://www.linkedin.com/company/piceasoft
Twitter: https://twitter.com/piceasoft
About Piceasoft Ltd
Piceasoft is a Finnish company, located in Tampere. Since it was founded in 2012, Piceasoft has created a unique set of software solutions to cover the whole lifecycle of mobile devices. These solutions create new business opportunities and enable a cost-efficient service for mobile operators and retail chains. Our innovative products are disrupting mobile device buyback, repair, and recycling business. Our software products are easy to use and offer added value to the end-user, which means better ROI and user satisfaction. In short, we promise to Simplify Your Mobile Life.