We are excited to introduce Oscar Garcia, a team member of Piceasoft South Europe and Account Manager for Spain and Portugal. Oscar has a long experience within the mobile device industry and has seen the business from many different perspectives. We sat down with Oscar to discuss his views and approach to the mobile device lifecycle business in his region.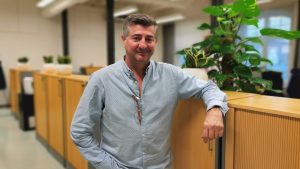 Q: Tell us a bit about yourself and your background.
My whole professional working life has revolved around mobile devices and the mobile devices industry. At first, I was working over 10 years in importing computing equipment, mobile devices, and spare parts to Spain. This taught me how to plan your target market and determine who your potential clients are. When I started to work with mobile device lifecycle services for a retail channel and I got to know how important customer knowledge and customer understanding are in the retail business. Later when I was selling mobile device management solutions, I learnt about the importance of protecting data and retaining control over sensitive information.
Along my current role at Piceasoft I am also managing a mobile device repair business in Barcelona, so I have a good understanding of what's required from offering high-quality mobile device repair service and solutions to identify device issues and fix them. All my experiences so far have been very beneficial when thinking of my current role in driving Piceasoft's business in my region.
Q: What does the second-hand phone market look like in Spain and Portugal?
The second-hand phone market is growing fast, but maybe the growth has started somewhat slower than in some other countries in Europe. Some consumers wonder why to buy second-hand devices if you can afford to buy new ones. Fortunately, many consumers have also understood that by buying used, you are giving second life to a device and helping the environment.
The Right to Repair movement is also a good example of the trends that are gaining ground and changing people's perception of used devices. In addition, when quality tools are used to thoroughly check and test the devices before repairing them to full working order, it helps to give consumers confidence that a used phone can be as good of an alternative as a new one.
What comes to local B2B customers, they are expanding their mobile device lifecycle services more towards omnichannel solutions. We have a good offering to meet this demand and it is easy for our customers to expand their services beyond the point of sale, whether they want to reach consumers through their mobiles or provide web-based services online.
Q: How would you describe your approach to doing business?  
It is our local approach that counts. While the mobile device market is global, each market is different. We need to understand all characteristics of the local market and be able to customize our products and approach to meet the requirements of local customers. That's why we must have a presence close to our customers, so we can support and serve them better.
For example, our PiceaServices software is localized to the Portuguese language. This is a different language from Brazilian Portuguese, which is often deployed in commercial software as a language option. It may be seen as a small thing at first look, but it is often these little things that truly matter.
I also like to meet my customers face-to-face and visit them in person as often as possible. I like to get to know people and build long-term relationships, sit down, and discuss to understand their business and requirements. As a result, many of my customer contacts have developed into friendships over the past years.
Customers also appreciate our local presence. The combination of our proven software and our local approach is the foundation of what Piceasoft's business is being built on. We provide tools for our customers to grow their business, increase their revenue and save costs. And in the end, it is our customer's success that defines our success.
Q: What do you like to do outside of work?
When I'm not working, I like to spend time outdoors walking and cycling in the mountains. I also enjoy spending time at home with my family and kids. You can also find me often cooking and barbecuing. When it comes to recharging your batteries, the simple things are the best.
To get in contact with Oscar, connect with him on LinkedIn, or drop an email to oscar.garcia@piceasoft.com.
To learn more visit:
Website: www.piceasoft.com
LinkedIn: https://www.linkedin.com/company/piceasoft
Twitter: https://twitter.com/piceasoft
About Piceasoft Ltd
Piceasoft is a Finnish company, located in Tampere. Since it was founded in 2012, Piceasoft has created a unique set of software solutions to cover the whole lifecycle of mobile devices. These solutions create new business opportunities and enable a cost-efficient service for mobile operators and retail chains. Our innovative products are disrupting mobile device buyback, repair, and recycling business. Our software products are easy to use and offer added value to the end-user, which means better ROI and user satisfaction. In short, we promise to Simplify Your Mobile Life.