We are excited to introduce Tasos Kerasidis, who is responsible for Piceasoft's business development activities in Greece. Tasos has a wealth of experience in the ICT and telecommunications field in international markets. We interviewed Tasos to learn more about him and his views on the second-hand phone market in his region.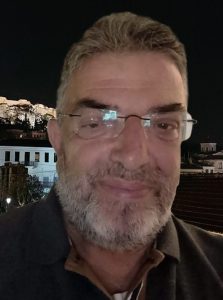 Q: Tell us a bit about your background and your role at Piceasoft?
I have a business background and an MBA in international marketing from the University of Sunderland. However, my interest has been heavily in both technology and business.  With more than 30 years of work experience in distribution and area management in Greece and its neighboring countries, I have held several positions for example in account management, sales, and commercial management, and represented companies such as Nokia, Siemens, Fujitsu, ViewSonic, and Lenovo.
For the past five years, I have overseen business development activities for Piceasoft in Greece. It has been a very interesting and yet challenging journey too. I'm particularly interested in the digital transformation and opportunities it offers for the second-hand phone market and its players.
Q: How does the used mobile phone market look like in Greece?
The market for used phones is also growing in Greece, but maybe not so much through the traditional channels as we have seen in other parts of Europe. Social media platforms like Facebook have been the main marketplaces for selling and buying used phones. So, there is both a challenge and opportunity to sell through retail and online channels.
While the Covid pandemic has negatively impacted the businesses also in Greece, the country has taken big steps forward in digital transformation. This has been seen in the public sector, in the growth of e-commerce and services of the used phone market.
Q: Where do see Piceasoft's role in this transformation?
As the sales channels keep evolving, Piceasoft's omnichannel solutions play a significant role in digitalizing services and offering new opportunities for additional revenue for our customers. We already have a strong position specifically in electronic retail stores in Greece and many long-term customers from that segment. These point-of-sale services can be easily expanded with digital experiences by using our mobile and online solutions and making the omnichannel a reality to support the shifting consumer behavior.
Working as a local interface and backed up with our development and HQ team in Finland has proven to work very well. Our solutions deliver effectively on what they promise, and they are being constantly improved based on customer feedback. This has helped us to successfully launch the required features and solutions to support our customers to stay relevant in the market.
 Q: How do you like to spend your time when out of the office?
During summer I enjoy swimming, fishing, and sailing with friends. In other seasons you most likely find me hiking on the paths of Olympus, the highest and most famous mountain in Greece.
To get in contact with Tasos, connect with him on LinkedIn, or drop an email to tasos.kerasidis(at) piceasoft.com.
To learn more visit:
Website: www.piceasoft.com
LinkedIn: https://www.linkedin.com/company/piceasoft
Twitter: https://twitter.com/piceasoft
About Piceasoft Ltd
Piceasoft is a Finnish company, located in Tampere. Since it was founded in 2012, Piceasoft has created a unique set of software solutions to cover the whole lifecycle of mobile devices. These solutions create new business opportunities and enable a cost-efficient service for mobile operators and retail chains. Our innovative products are disrupting the mobile device buyback, repair, and recycling business. Our software products are easy to use and offer added value to the end-user, which means better ROI and user satisfaction. In short, we promise to Simplify Your Mobile Life.