Did you know that old mobile phones and tablets containing sensitive personal information are also of interest to criminals? Data breaches have increased public interest in the proper disposal of used devices. The safe disposal of mobile devices requires attention from the consumer, care partner, and reseller.
GDPR and increased awareness of potential security risks have raised the bar for consumer privacy. Consumers are more cautious and conscious of the type of information they share and with whom.
Mobile device users may feel uncomfortable handing off their old devices for repair, reuse, or recycling due to concerns about the personal content on the device. Mobile operators, retailers, and service points want to protect the consumers and ensure that consumers' data on devices is appropriately handled.
As mobile devices contain sensitive personal information, it can be very harmful if personal data ends up in the wrong hands. Personal data can be used for illegal and harmful activities causing financial damage, social problems, or even personal safety threats. Factory resetting alone is not enough to eliminate privacy risks, as personal data can be recovered even after the reset.
It is important to securely erase device content at the service point or point of sale before shipping it to a recycler.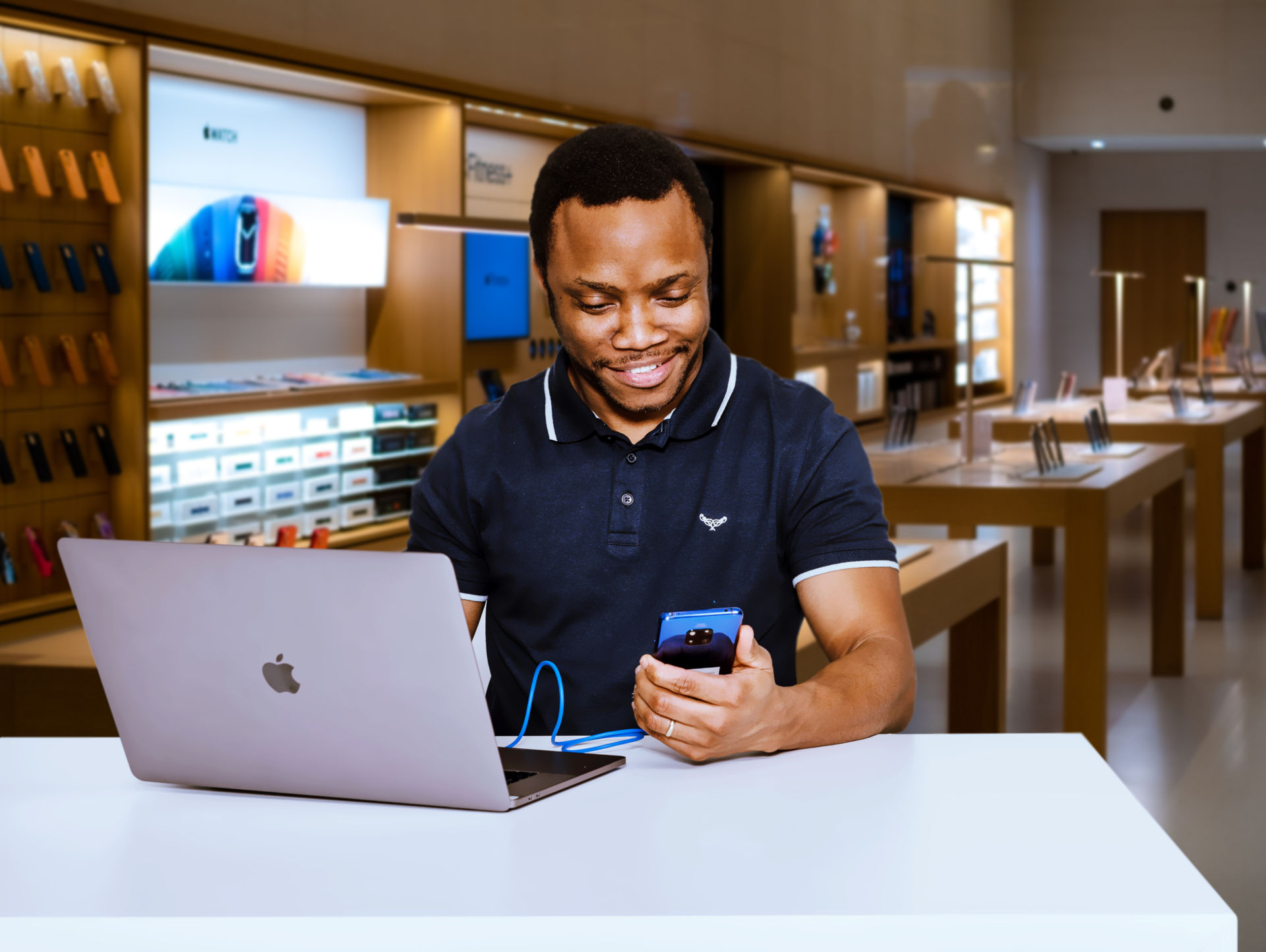 Here are a few examples:
Trading mobile devices in stores
An increasing number of mobile devices are traded at the point of sale and the old phone is handed off in exchange. The old device usually ends up in a processing facility where the device content is erased. However, some countries and consumers want proof or a certificate that their content has been wiped from the old device once handed off in exchange for further processing.
It is also recommended to check device locks in a retail store, as it is easier to do when the device owner is still present. Removing device locks, such as Apple's Find My and Google accounts, is much more difficult once the device is already at the recycling facility.  For device trade-ins, performing GSMA Device Check™ at the point of sale is also useful to avoid the intake of stolen devices.
Disposing of mobile devices for recycling
Consumers can drop mobile devices off at the end of their useful life at recycling points or recycling bins. While there are reputable and certified players taking care of responsible device disposal, consumers do not always know how to recycle their devices securely.
Improperly disposed of devices can contain a wealth of information for criminals seeking to steal recycled electronic devices. Handing off the phone, for example, to store personnel with appropriate tools to erase the device data securely can ensure the personal data is not exposed to anyone else.
Returning a loan device
There are also steps to take to secure the phone data in case of device repairs. When a consumer's device needs to be sent or taken away for repair, a loan device can be given for the time the mobile device is being repaired. Once the loan device is returned, the phone's sensitive data should be properly erased.
Secure data erasing with PiceaOnline
Protecting consumer privacy and ensuring trust is maintained with consumers is crucial for all players in the secondary phone market. This is what Piceasoft's secure erasing technology is developed for – to enable the safe disposal, reuse, or resale of mobile devices.
Picea® Online platform provides ADISA-certified content erasing, an easy way to securely erase personal data from mobile devices at the point of sale. In addition, it is possible to check if the devices have any user accounts or device locks on and perform GSMA Device Check™ to ensure devices are not lost and stolen.
By securely erasing all personal content from a mobile device, consumers can give it away with complete peace of mind. Additionally, they can be given a report as proof of data erasure to confirm that all personal content has been permanently erased from the device. Service or sales personnel can access a complete audit trail for data erasure via reporting.
Are you interested in deploying PiceaOnline at the point of sale or your service point? Contact us for more information by filling in the Request a Demo form.
About Piceasoft
Located in Tampere, Finland, and founded in 2012, Piceasoft creates new and scalable business opportunities within the mobile and consumer electronics circular economy. Our ever-expanding platform and ecosystem powers companies at all levels to offer trade-in, insurance, repair, and recycling services in less than 24 hours. Working with customers and partners in over 70 countries, our AI-driven platform provides a single solution for businesses to introduce new services and revenue streams while reducing e-waste and promoting sustainability.