We would like to thank all our visitors for taking their time to visit our stand during the Mobile World Congress in Barcelona on 25-28th February 2019.
We had an amazing time at the event! It was a pleasure meeting so many of you and we enjoyed all the inspiring conversations that took place. We were very impressed by the number of visitors at our booth as well as the great interest shown towards our PiceaServices solutions.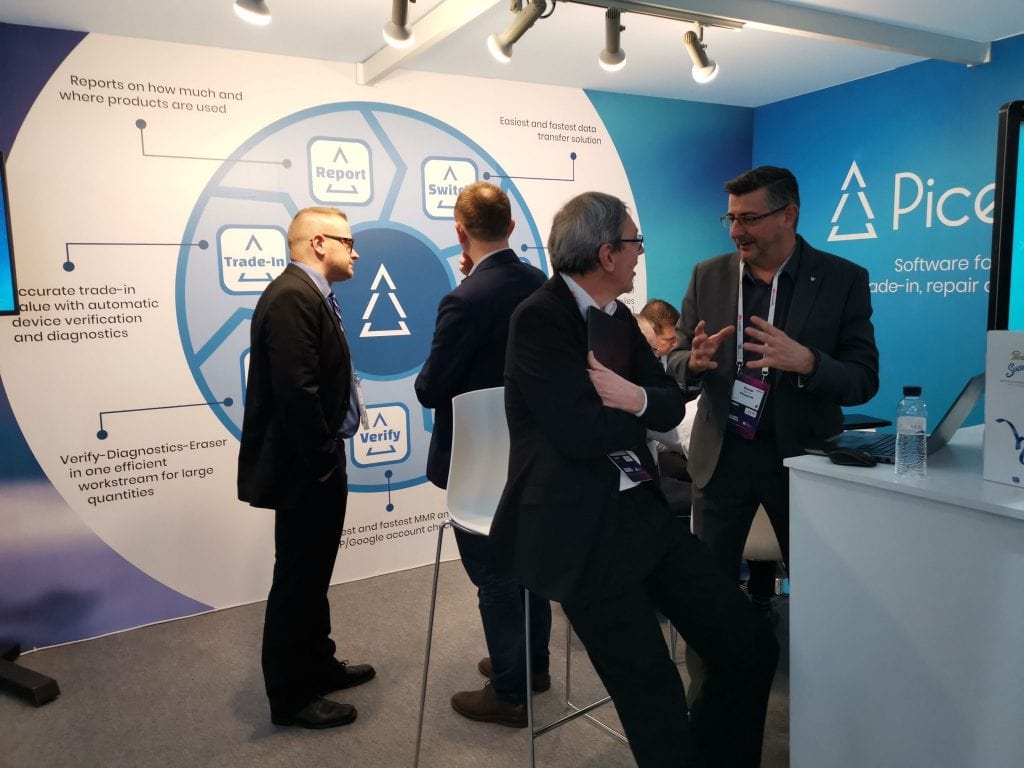 We showcased the complete PiceaServices suite at the event including our omnichannel Trade-In solutions and our product demos raised a lot of interest.
Users were able to try out the products themselves and could understand how easy it is to check the condition of their mobile device via the Diagnostics OnTheFly demonstration website using a mobile app.
By scanning the QR code on our Trade-In OnTheFly demonstration website, visitors could get a trade-in value for their mobile device. Our Trade-In OnTheFly assigns accurate trade-in values by running automatic diagnostics test cases on the device.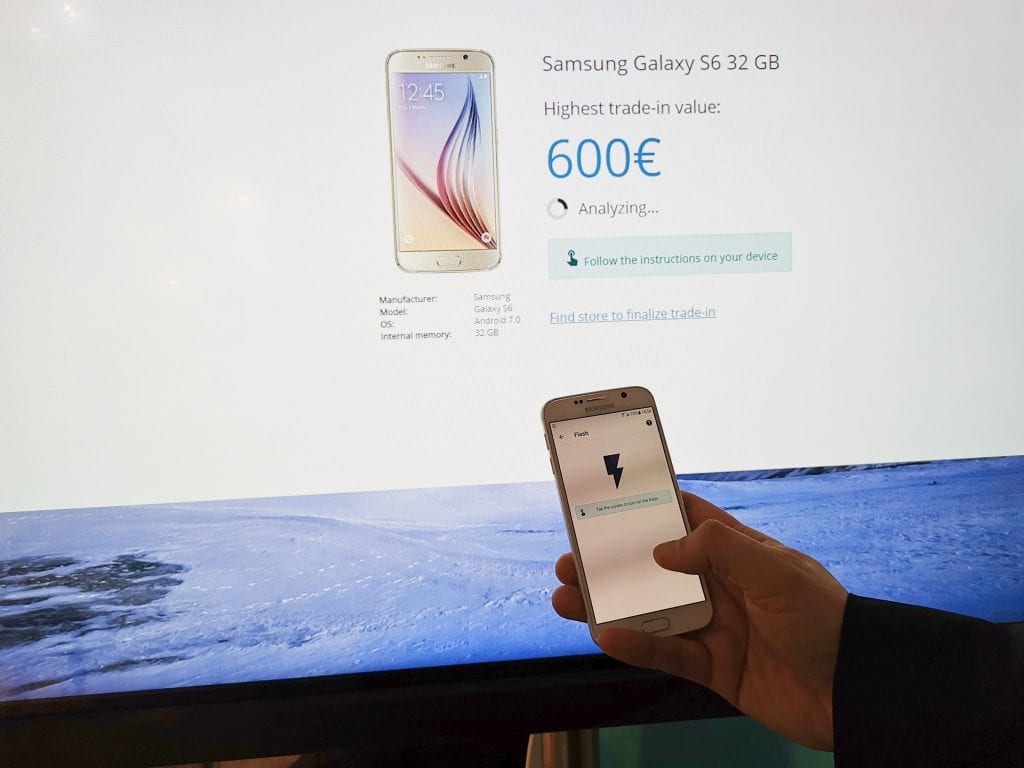 It was also especially great meeting some of our current customers who are already using many of our PiceaServices solutions. Hearing their positive reviews made the experience especially satisfying.
On behalf of the Piceasoft MWC19 team,  thank you for visiting! We look forward to seeing you again soon.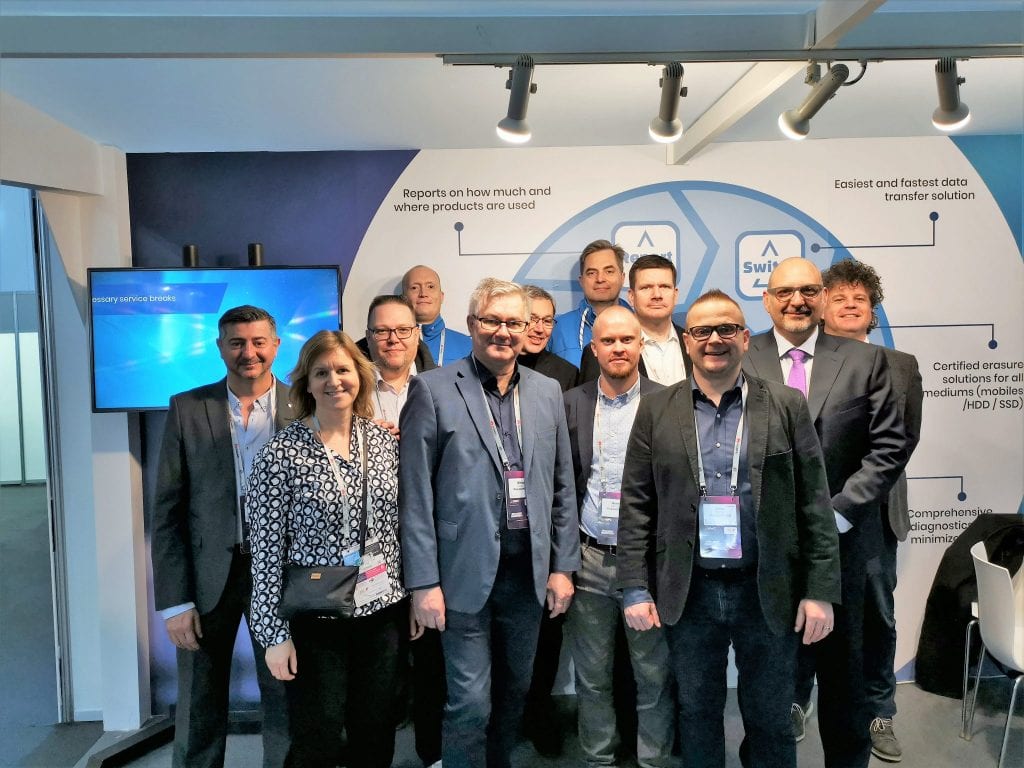 Please do not hesitate to contact us: sales@piceasoft.com with any questions or further information.
LinkedIn: https://www.linkedin.com/company/piceasoft
Twitter: https://twitter.com/piceasoft
About Piceasoft Ltd
Piceasoft is a Finnish company, located in Tampere. Since it was founded in 2012, Piceasoft has created a unique set of software solutions to cover the whole lifecycle of mobile devices. These solutions create new business opportunities and enable a cost-efficient service for mobile operators and retail chains. Our innovative products are disrupting the mobile device buyback, repair and recycling business. Our software products are easy to use and offer added value to the end-user, which means better ROI and user satisfaction. In short, we promise to Simplify Your Mobile Life.