Mobile World Congress 2023 is just around the corner, and we are excited to showcase how Picea® Online can transform your business and power the circular economy for mobile and consumer electronic devices.
The Picea® Online platform is designed to streamline business processes, optimize customer experience, and increase the bottom line. Whether in the mobile and consumer electronics trade-in, retail, insurance, repair, or recycling business, PiceaOnline offers something for everyone.
Meet Piceasoft at Hall 5, stand 5G15!
Our team of experts will showcase the latest PiceaOnline features and innovations, which will help your business to tap into new revenue streams and make a positive impact on the environment at the same time.
Picea® Online – One platform. Any service. All channels:
Join us to see how easily trade-in and other services are offered using PiceaOnline!
PiceaOnline enables businesses to provide trade-in, insurance, or support & repair services for mobile devices and other consumer electronic devices using the same platform.
With PiceaOnline, companies can easily manage trade-in services and expand to self-support, device repair, and insurance sales at the point-of-sale, mobile, or e-commerce channels.
Picea® Online for mobile promotion:
Promote your services and attract more users to your retail store.
Discover how PiceaOnline for mobile can enhance your services' visibility and increase footfall in your retail stores.
PiceaOnline for mobile provides a quick and easy way for B2B companies or trade-in vendors to create, for example, trade-in or insurance campaigns and drive consumers to the nearest retail store to complete the service transaction.
Improve user experience and make it more fun for consumers to assess the device's condition with gamified device diagnostic tests.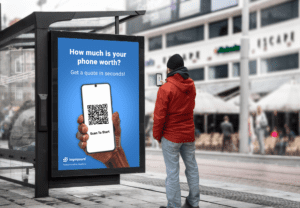 Picea® Online self-service kiosk for retail:
Increase service efficiency with the PiceaOnline self-service kiosk for retail!
The self-service kiosk is designed to improve in-store efficiency and service experience in retail stores for mobile device trade-in, self-support, repair, and insurance.
Powered by the PiceaOnline business platform, the standalone kiosk helps boost service transactions and increase revenues per visit while reducing the workload of store personnel.
It also offers consumers an easy way to assess the device's condition and use AI-based device grading to check if there are any cracks or scratches in the device.
AI-based device identification in Picea® Online:
Simplify device identification with AI-powered technology and expand your trade-in services to consumer electronic devices!
AI-based device identification in PiceaOnline automatically and accurately identifies mobile and consumer electronic devices.
Come and see how easy our trade-in service for consumer electronics devices can be!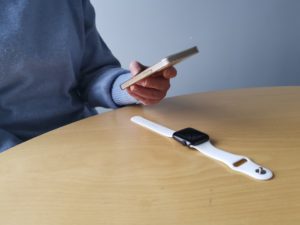 See you at Hall 5 stand 5G15 in Barcelona!
About Piceasoft
Located in Tampere, Finland, and founded in 2012, Piceasoft creates new and scalable business opportunities within the mobile and consumer electronics circular economy. Our ever-expanding platform and ecosystem powers companies at all levels to offer trade-in, insurance, repair, and recycling services in less than 24 hours. Working with customers and partners in over 70 countries, our AI-driven platform provides a single solution for businesses to introduce new services and revenue streams, while reducing e-waste and promoting sustainability.