Ensuring service consistency can be challenging when you offer trade-in services across a large retail store network or work with multiple trade-in vendors to provide those services. Manual or inconsistent processes may lead to subjectivity and potential human errors. This may cause grading variance and inconsistency in device values, eventually lowering your business potential and value.
Consistent delivery of trade-in services helps to build trust and confidence with customers, improve efficiency, and enhance the overall customer experience. Retail staff in stores need to be able to trust that they can offer consumers the best trade-in price and service experience.
PiceaOnline gives you complete control over your services
Picea® Online is an all-in-one platform for businesses that offer trade-in, insurance, or support & repair services for mobile devices and other consumer electronics. The PiceaOnline platform has a web-based configuration tool that gives complete control to create and customize service experiences in retail stores.
PiceaOnline customers can assign admin users to use the configuration tool and customize services. With 24/7 real-time access, the retailer admin, or a trade-in vendor managing the trade-in services for multiple customers and their retail stores, can independently define and control the trade-in experiences for any number of customers and stores.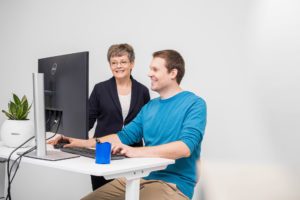 The PiceaOnline configuration tool can be used to set up the retail organizational structure, individual stores, user accounts, pricing catalogs, device campaigns, and trade-in service workflows as required by the business.
When setting up a trade-in service, an admin can independently define the following:
1. Set up retail store structures
Whatever the organizational structure, it can be easily set up in the PiceaOnline configuration tool accordingly. Regardless of the number of stores or users, the admin user can easily manage access for retail users to different services.
Again, if a trade-in vendor manages multiple customers with multiple retail stores in different countries, all services for each customer can be managed from a single location. This can save time and resources as the admin has a single point of visibility into all stores and their services.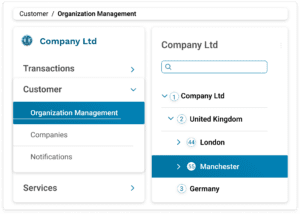 2. Trade-in prices, grades and customized trade-in contract details
You can choose and set the source for trade-in price catalogs. Depending on your business model, you can upload your trade-in price catalog or fetch pricing directly from the trade-in partner's catalogs.
Several different grading types are typically used to classify mobile devices when they are being traded in. With PiceaOnline, you can apply your existing device grades or define new ones depending on your business needs.
You can also generate customizable documents as part of the trade-in service flow. This can be, for example, a trade-in agreement that is provided to a consumer to complete the trade-in transaction. All trade-in service transaction data can be automatically added to the trade-in agreement.
3. Trade-in workflows for consistent service experience
Defining service experiences centrally helps ensure that all your stores deliver a consistent and high-quality trade-in service experience.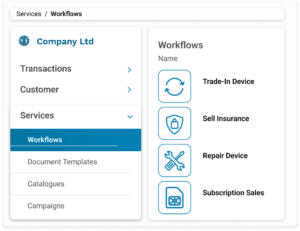 You can define the trade-in service workflow in the configuration tool and set, for example, the following:
Device identification methods
Select how the trade-in service is initiated and if the mobile device is being identified manually or automatically. If your retail sales staff uses tablets in stores, the trade-in service can be quickly started by scanning the QR code.
Artificial intelligence (AI) can be used to identify the make and model of mobile devices. Consumer electronic devices, such as smartwatches and game consoles, can be identified using AI-based label scanning.
Additional device campaigns
To make the trade-in offer more compelling, you can add additional campaigns to encourage consumers to exchange their old device for a specific campaign device model. This can significantly help to boost your mobile device sales as consumers can get even better offers when they trade in their old device for a specific device model.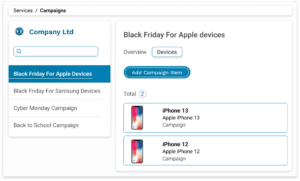 Device condition tests & checks
To ensure accurate device condition evaluation and reduce variance in the trade-in process, you can choose from a comprehensive set of device diagnostics tests and select which tests are run for each mobile device make and model. To reliably assess the physical condition, AI-based grading helps to detect any cracks and scratches on the device. You can also detect user accounts and locks and ensure the mobile device is not lost or stolen before it is accepted for trade-in.
When consumer electronic devices, such as smartwatches and game consoles, are being traded in and identified with AI-based label scanning, a series of model-specific questions of your choice can be set to determine the device's overall condition.
Trade-in transaction & agreement details
To complete the trade-in transaction, you can choose which customer and trade-in transaction data you want to add to the trade-in agreement. You can also select which device operation information and transactional data, such as IMEI or device barcode, must be shown at the end of your sales process. To support future marketing campaigns, you can also add a step to ask for consumers' marketing consent.
4. The service launch for retail stores & follow-up
After setting up the services in the configuration tool, the retail store staff can immediately start assessing the devices for trade-in in the store.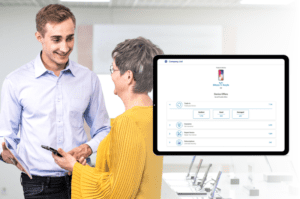 The configuration management tool also provides real-time visibility into your services in stores. All transactional data regarding the service flows can also be sent to your business intelligence platform for further analysis and follow-up in real-time.
Flexibility to adjust and scale services anytime
Thanks to our all-in-one PiceaOnline business platform, you can efficiently improve the consistency and effectiveness of trade-in operations across multiple stores. You can easily expand services to mobile and e-commerce channels and service offerings to self-support, device repair, and insurance sales. The platform also supports other high-value consumer electronic devices if you wish to extend your trade-in service beyond mobile devices.
To discover more about how PiceaOnline can efficiently improve the consistency and effectiveness of your trade-in operations, visit the PiceaOnline page and book a demo to see how our platform can help your business grow.
About Piceasoft
Located in Tampere, Finland, and founded in 2012, Piceasoft creates new and scalable business opportunities within the mobile and consumer electronics circular economy. Our ever-expanding platform and ecosystem powers companies at all levels to offer trade-in, insurance, repair, and recycling services in less than 24 hours. Working with customers and partners in over 70 countries, our AI-driven platform provides a single solution for businesses to introduce new services and revenue streams while reducing e-waste and promoting sustainability.