Please Note: This article is out of date, meet our new CEO Mikko Pyykkö here.
We are delighted to introduce our new Chief Executive Officer, Pia Kantola, who brings a wealth of experience from the mobile phone industry to Piceasoft and has a solid track record of scaling companies internationally. Pia tells us why she chose to join Piceasoft after her various leadership positions in big corporations and what her plans are as a new CEO in the near future.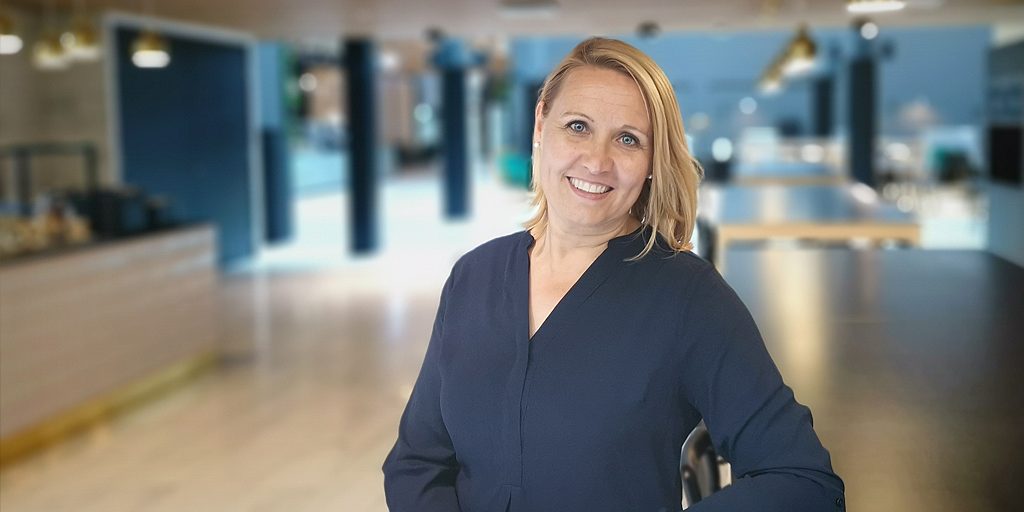 Q: Welcome to the team, Pia! Tell us a bit about yourself.
I joined Piceasoft from the Nokia phone manufacturer, HMD Global Oy, where I worked as a COO and Vice President. Before HMD I worked at Microsoft, Nokia and Fastems and led large international teams in areas including software development, sales, product management, operations and customer care. What comes for my educational background I have a Master of Science (MSc) degree in Electrical Engineering and an MSc in Financial Administration.
Q: What brought you to Piceasoft?
I was first introduced to Piceasoft products and the team as a customer. As a phone manufacturer, I needed a return avoidance tool for our point of sales as well as a data transfer and eraser tool to the point of sales. My team was analyzing possible SW solutions and found out that Piceasoft has the best products for this purpose. We also liked a lot Piceasoft's responsive approach and customer-focused team.
I also realized, how fast the phone trade-in market is growing every time I visited the retail stores, care centers and factories around the world. I decided that I want to be part of this business, represent Piceasoft's innovative products and be part of this high performing team.
Q: What's your first impression of Piceasoft?  
I have now spent a couple of days at Piceasoft and I am now even more impressed with the team, products and business opportunities. Piceasoft has grown to be Europe's leading provider of mobile device lifecycle software with over 800 customers in over 70 countries, which is a great achievement so far. The company is stronger than ever and has a good foundation for further growth. I cannot think of a better time to join the team.
Q: What will you be focusing on in the coming months?
We have started to work on the plan on how to be even more customer-centric in the future and what new products we can develop to enable our customers to grow their business. For example, we are strengthening our sales and customer-facing teams and I am pleased to announce that Jyri Roselius has been appointed as a Chief Commercial Officer to focus on developing our customer relationships, commercials and sales. He also continues as a member of Piceasoft's Board of Directors.
We have also launched new sales channel program to strengthen our customer interface in the local markets and to make it easier for our partners to create new revenue streams and grow profitability through selling PiceaServices solutions.
Q: Apart from the mobile device business, what else are you interested in?
When I'm not working, you can find me sailing, skiing, canoeing or outdoors with my husband, two sons and friends. I frequently coach start-up companies as a business angel and I'm passionate about sustainability.
To learn more visit:
Website: www.piceasoft.com
LinkedIn: https://www.linkedin.com/company/piceasoft
Twitter: https://twitter.com/piceasoft
About Piceasoft Ltd
Piceasoft is a Finnish company, located in Tampere. Since it was founded in 2012, Piceasoft has created a unique set of software solutions to cover the whole lifecycle of mobile devices. These solutions create new business opportunities and enable a cost-efficient service for mobile operators and retail chains. Our innovative products are disrupting the mobile device buyback, repair and recycling business. Our software products are easy to use and offer added value to the end-user, which means better ROI and user satisfaction. In short, we promise to Simplify Your Mobile Life.