Smartwatches are gaining popularity among consumers due to their advanced features like fitness tracking, connectivity, and notifications. Apple leads the smartwatch market, and according to Counterpoint, Apple accounted for 34.1% of all smartwatch shipments in 2022 and about 60% of the global market revenue.
Apple Watch's trade-in service can be a win-win situation for businesses and consumers. Companies can generate additional revenue, attract new customers, and enhance customer satisfaction and loyalty by providing a convenient and environmentally friendly way to exchange old smartwatches. This, in turn, facilitates the increasing trade-in market within the category.
Consumers can trade their smartwatches for new technology and financial benefits. Recycling and repurposing old smartwatches also help reduce e-waste and promote more sustainable practices.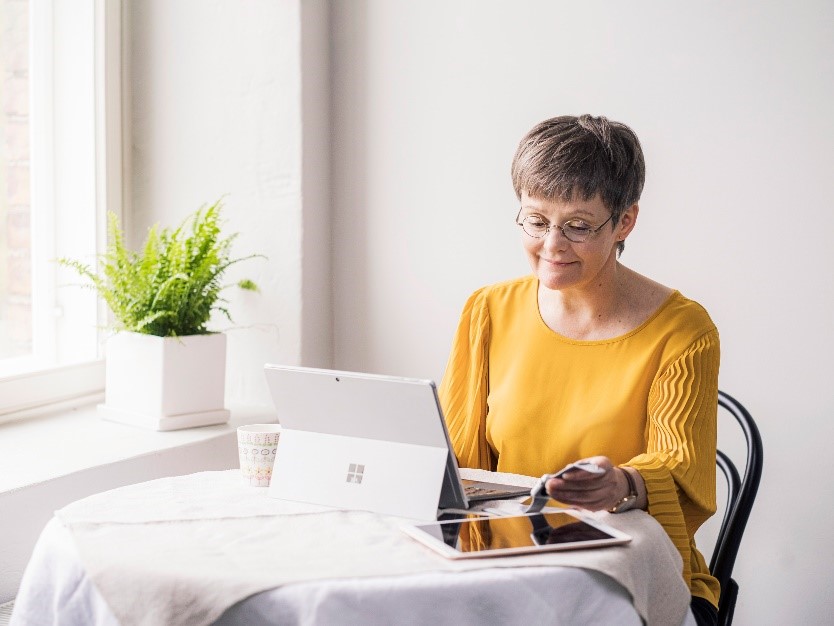 Making Apple Watch trade-in easy
Picea® Online is an all-in-one platform that enables businesses to provide trade-in, insurance, and support & repair services for mobile devices and other consumer electronics.
With PiceaOnline, you can easily define which devices you want to trade in. Suppose your business already uses the PiceaOnline platform to offer mobile device trade-in services to your customers. You can quickly expand your trade-in service to include other consumer electronic devices like Apple Watches.
1. Define service experiences through the PiceaOnline configuration tool
The PiceaOnline platform includes a fully web-based configuration tool that enables easy management of trade-in and other services from a single user interface. With 24/7 accessibility, businesses can efficiently and dynamically manage trade-in service workflows according to their customer's needs.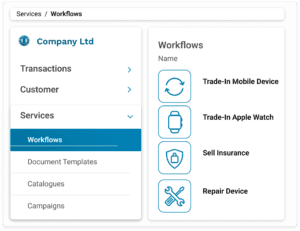 2. Start the trade-in process with AI-based device identification
Different device models have different market values and demand. Accurately identifying the correct make and model ensures a fair trade-in value, smooth service and also prevents unnecessary delays or confusion.
PiceaOnline identifies the model of an Apple Watch accurately and automatically using artificial intelligence. The AI identifies the correct device model by analyzing a photo of the Apple Watch.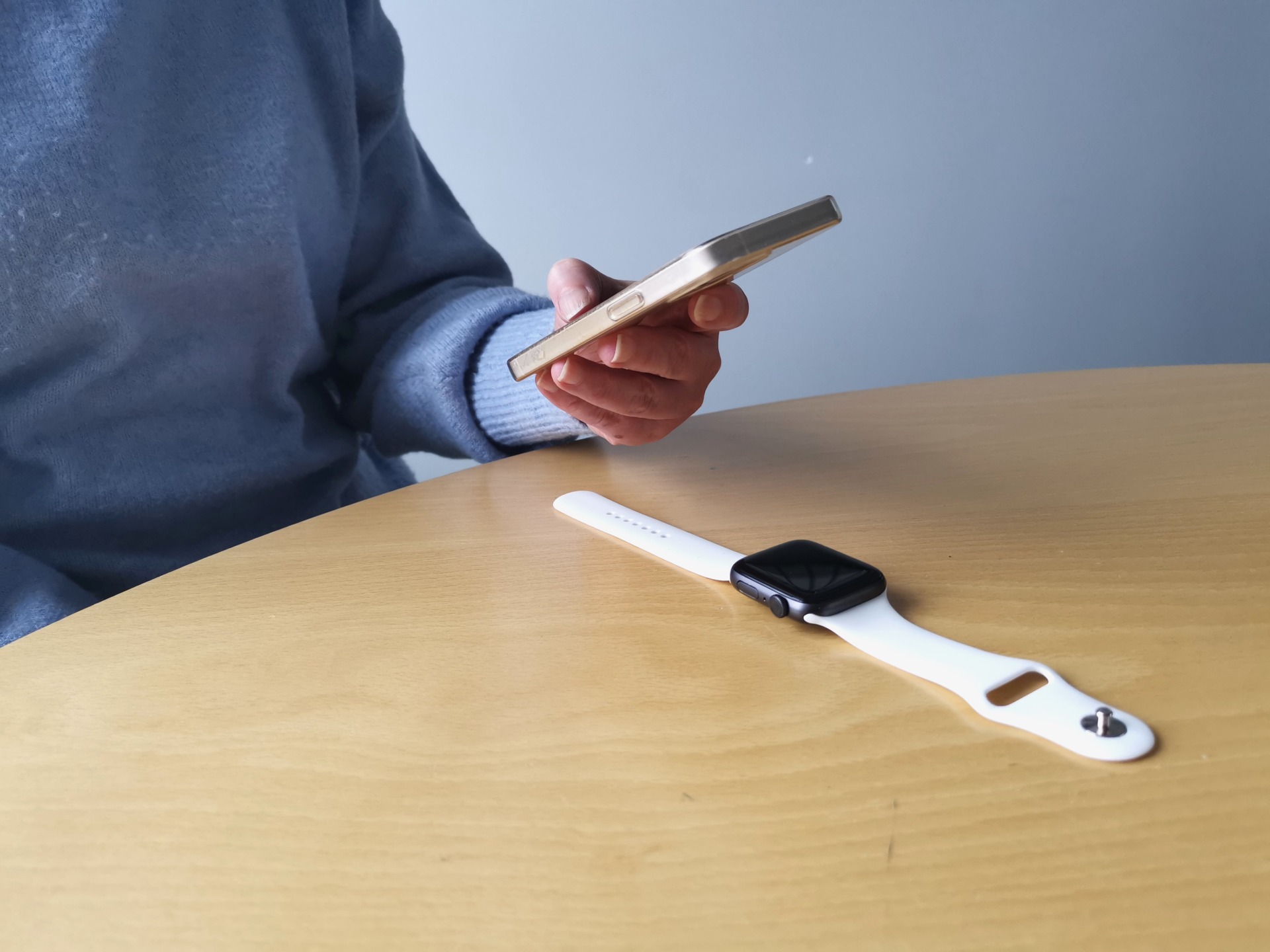 This feature makes device identification convenient and error-free for consumers who initiate trade-ins remotely. It also simplifies the process for sales personnel when trade-in services are offered in-store. The highest possible trade-in value can be immediately shown for the identified device model.
The physical condition of the Apple Watch can be determined with model-specific custom questions. Once the device assessment is completed, consumers can be given an accurate and final trade-in value. Consumers' willingness to take the trade-in offer can be boosted further with additional campaigns, including device-specific promotions.
The trade-in values for Apple Watches can be offered from your pricing catalog or through our trade-in partner ecosystem. So even if you don't have an existing trade-in partner, you can benefit from our integrations and preferred trade-in platform partnerships.
3. Offer Apple Watch trade-in across channels
As a trade-in service provider, you can use the PiceaOnline configuration tool to design a seamless trade-in process across all channels; mobile, e-commerce, and point-of-sale.
This guarantees a unified and transparent trade-in experience across all touchpoints, allowing consumers to use their preferred service channel. As a result, you can reach a wider audience and expand your customer base.
3.1. Mobile: Create trade-in campaigns to activate & attract consumers
Using PiceaOnline, you can effortlessly enhance the awareness and reach of your trade-in services, resulting in increased traffic value to your physical stores.
Businesses can use the PiceaOnline configuration tool to create a workflow for promoting their trade-in services and brand. Once configured, PiceaOnline will generate a unique link and QR code, which can be incorporated into various marketing campaigns such as online ads, newspapers, emails, and more. Consumers can then initiate the trade-in service using their mobile device when they scan the QR code or follow the link.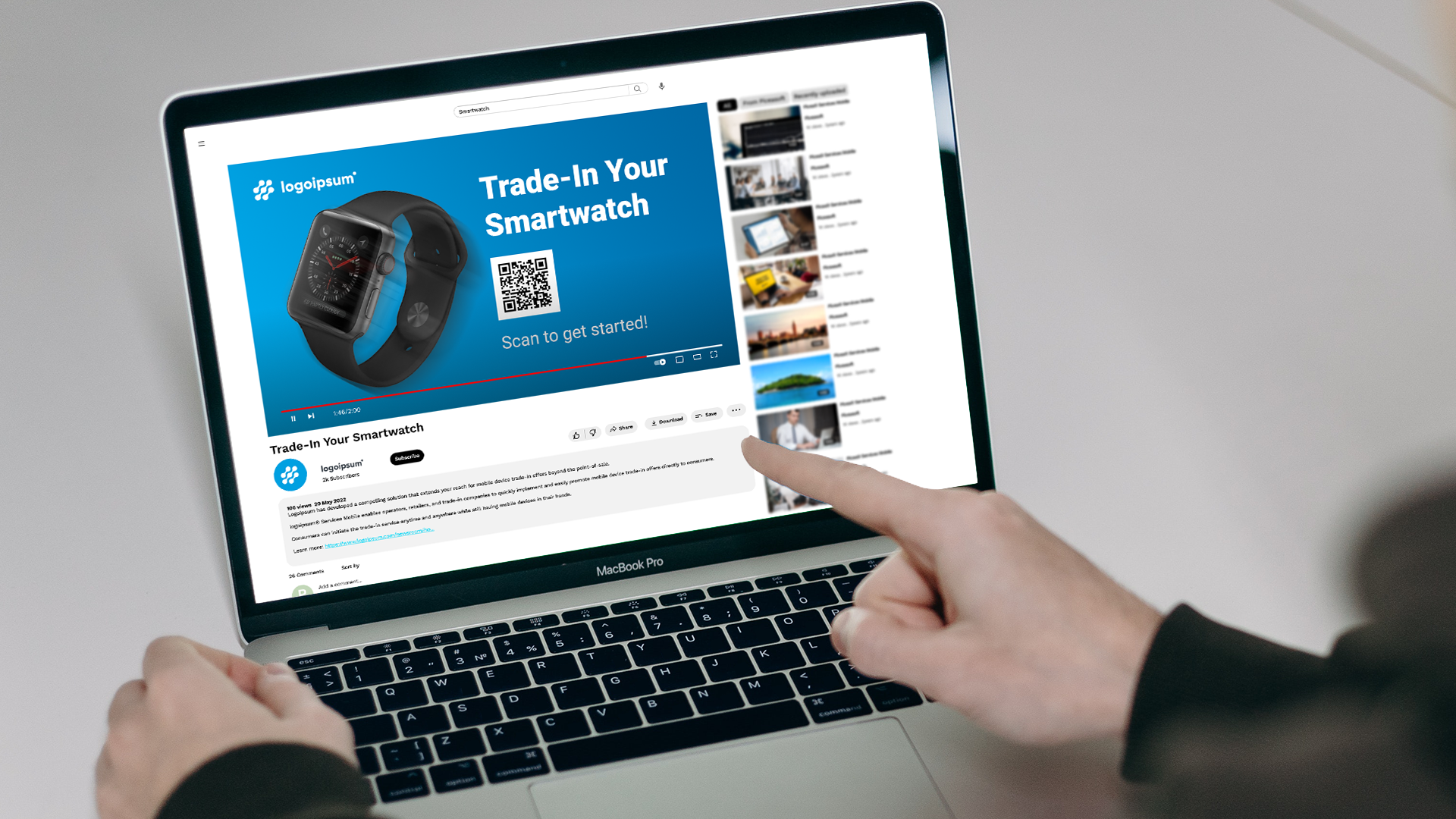 The correct Apple Watch model is automatically identified with AI and an initial trade-in quote is shown to the consumer. The consumer can be prompted with pre-selected device model-specific questions to assess the device's condition and provide the final trade-in offer.
At the end of the service flow, consumers can also be shown a map of the nearest store to go and finalize the trade-in transaction.
3.2. E-commerce: Drive conversion by adding a trade-in option to your e-commerce site
PiceaOnline offers a ready-to-deploy plugin for e-commerce websites, enabling businesses to launch a trade-in service for Apple Watches in less than 24 hours. This allows consumers to conveniently trade in their smartwatches online and offset the cost of upgrading to an alternative, more advanced device model.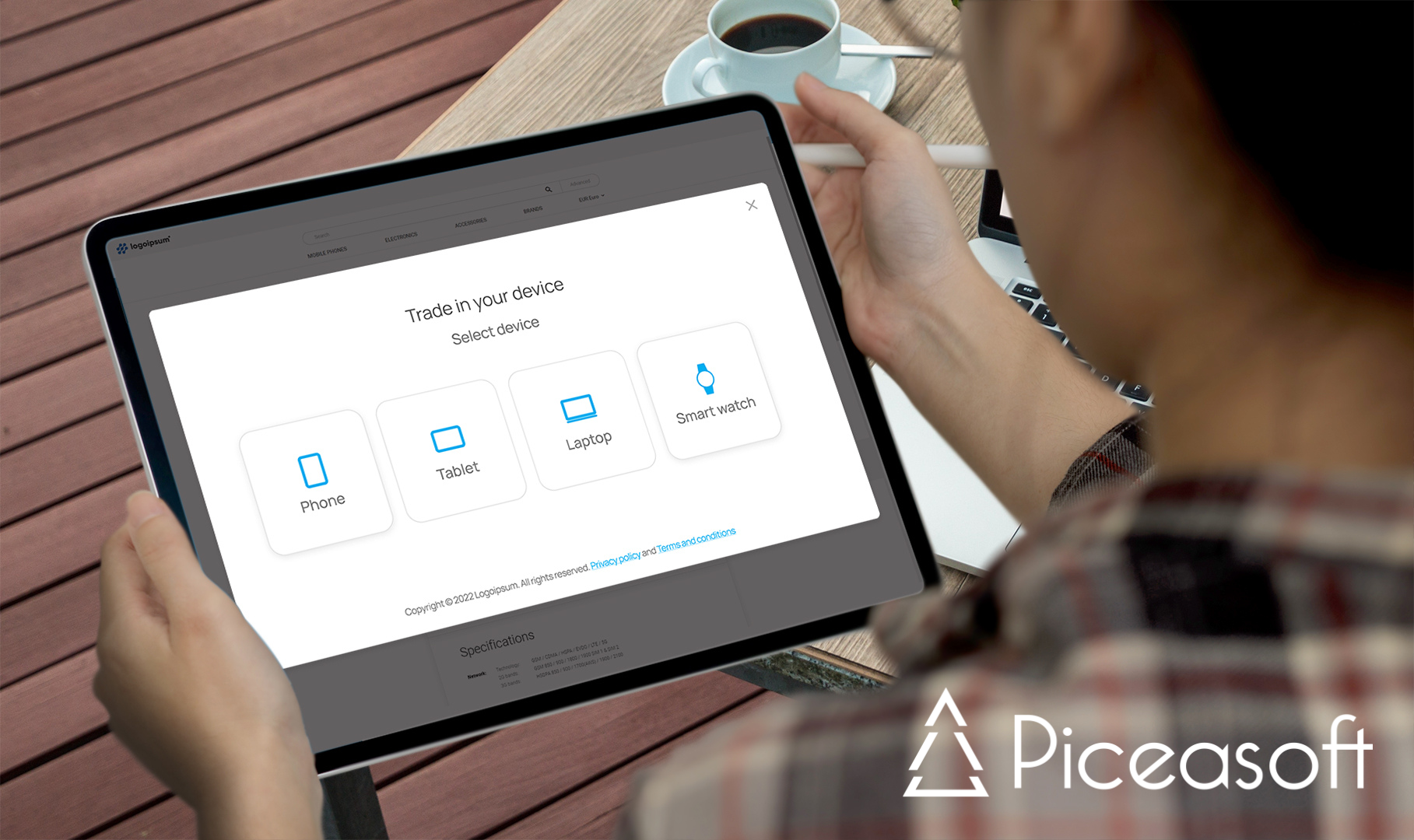 Like any service running on the PiceaOnline platform, the online trade-in service experience can be customized to meet their specific requirements using the PiceaOnline configuration tool.
The look and feel of the e-commerce plugin UI can also be defined according to the company brand. Maintaining a consistent look and feel increases trust and a favorable perception of your service, ultimately increasing trade-in conversions.
Consumers can use their mobile devices to initiate the trade-in service on the e-commerce website. The correct Apple Watch model can be automatically detected using AI-based device identification. Model-specific custom questions can be asked to determine the Apple Watch's condition and to offer the final trade-in value.
3.3. Point-of-sale: Boost customer loyalty with assisted and self-service trade-in options
PiceaOnline can help retail businesses enhance their in-store service experience and efficiency. When consumers have a positive experience and can use the in-store service options they prefer, they are more likely to return to the same retail store for future purchases.
Using the PiceaOnline configuration tool, retailers can define trade-in services for assisted trade-in and self-service options in their physical stores.
Since PiceaOnline is a web-based platform, retail sales associates can use tablets to interact with and assist customers throughout the store. They can guide customers through the trade-in process and evaluate their devices on the spot. Consumers can then exchange their devices for credit or vouchers.
Thanks to the flexibility and versatility of the PiceaOnline business platform, the same trade-in process also scales for self-service purposes. Consumers who prefer to avoid waiting for staff assistance or want to self-check the trade-in value of their Apple Watch can easily do so with the PiceaOnline self-service kiosk.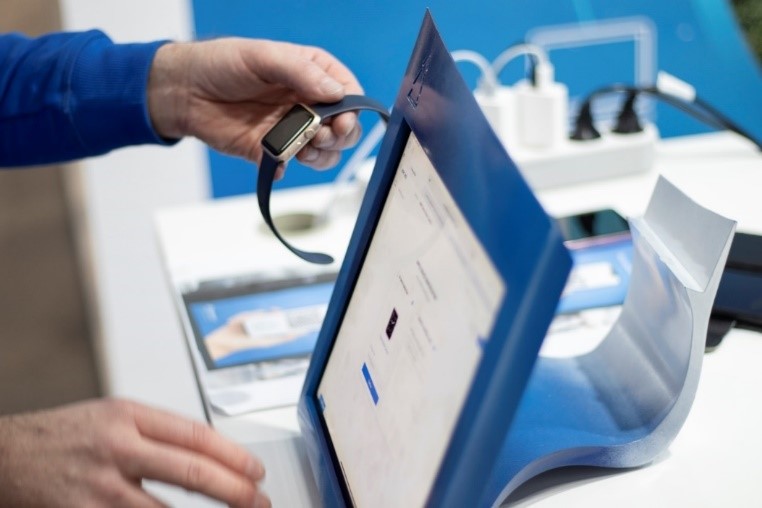 The AI-based device identification and condition evaluation with custom questions can be defined through the configuration tool for the self-service kiosk workflow. Once the assessment is complete, the consumer is shown an accurate and guaranteed trade-in offer. When the consumer accepts the offer, the required administrative details can be filled in, and the transaction can be completed with the help of the retail staff.
Are you looking to expand your trade-in business for mobile and other consumer electronic devices like Apple Watches? If so, PiceaOnline can help you manage and offer trade-in services in mobile, e-commerce, and point-of-sale channels.
Fill out the demo request form to contact us and discuss how we can help your trade-in business grow.
About Piceasoft
Located in Tampere, Finland, and founded in 2012, Piceasoft creates new and scalable business opportunities within the mobile and consumer electronics circular economy. Our ever-expanding platform and ecosystem powers companies at all levels to offer trade-in, insurance, repair, and recycling services in less than 24 hours. Working with customers and partners in over 70 countries, our AI-driven platform provides a single solution for businesses to introduce new services and revenue streams while reducing e-waste and promoting sustainability.