Piceasoft has a strong presence in many European markets, and particularly in France. To support the increasing demand for mobile device lifecycle solutions in France, Belgium, and other French-speaking markets, we are delighted to introduce the newest member of our Paris-based team, Zakaria Benrahal. We sat down with Zakaria to chat and learn more about him and his motivation to join Piceasoft.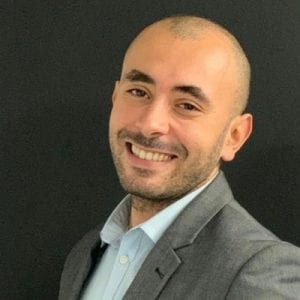 Q: Welcome Zakaria to the team! Tell us a bit about yourself.
My educational background is in computer engineering, but I wanted to complement my technical knowledge and learn more about key aspects of global business and management. So, right after I graduated, I continued my studies to pursue a degree in International Business Management.
What comes to my professional career before joining Piceasoft, I have mainly worked in sales and business development roles in Information Technology. Throughout the years I have gained a wealth of experience in areas such as IT infrastructure, cloud-based solutions, business intelligence, and IT security.
 Q: What is your role at Piceasoft?
I joined the team as Commercial Account Manager to work with the growing customer base in French-speaking markets. Piceasoft has a strong position in Europe and we are seeing an increasing demand for our mobile device lifecycle solutions, so it is an exciting time to be onboard.
My focus is on fulfilling the needs of refurbishing, recycling, and insurance companies and to further expand our business in Belgium. I'm privileged to be able to work in a role that allows me to cover these exciting customer segments and help our customers to tap into the growth opportunities of the second-hand phone market.
Q: What brought you to Piceasoft?
I wanted to join a software company that has a well-established position in the market and innovative solutions. Piceasoft has a complete set of solutions for the entire lifecycle of a mobile device, from device purchasing to diagnostics, trade-in, and recycling. Besides, the company's impressive list of customer references speaks for itself.
But it was equally important for me to see that I fit in with the company culture and that I share the same values. Once I met Patrick Souhait, Piceasoft Country Manager for the French-speaking area, I was convinced that this is the right company for me to work for. Those who already know our local team in France certainly know what I'm talking about.
Q: What's your first impression of Piceasoft? 
Firstly, it is incredibly exciting to be joining the team, which has built and maintained long-term and profitable relationships with our customers. People working at Piceasoft are knowledgeable and passionate. They truly care about what they are doing, and it is very inspiring to be part of such a group.
Secondly, it is important to work with solutions that are competitive and meet the needs of different customer segments. Our software solutions open new opportunities for businesses to capitalize on the growth of the used phone market.
I find it very exciting to work in this kind of environment and in a business that offers a range of options for its customers to create new revenue, save costs and increase customer loyalty. I look forward to continuing to meet existing and new customers and build on the success we've had so far.
Q: What do you like to do outside of work? 
I'm particularly keen on sports. When I am not working, I spend most of my time doing some physical activities. Boxing, fitness, dance, you name it. For me, the mind can only be as healthy as your body.
To get in contact with Zakaria, connect with him on LinkedIn, or drop an email to zakaria.benrahal (at) Piceasoft.com.
For further inquiries, please contact:
Patrick Souhait, VP/General Manager, Piceasoft France
patrick.souhait@piceasoft.com
Mobile: +33 (0)7 63 33 98 76
To learn more visit:
Website: www.piceasoft.com
LinkedIn: https://www.linkedin.com/company/piceasoft
Twitter: https://twitter.com/piceasoft