Digitalizing your service channels brings economies of scale, increases your reach outside your points of sale, and, above all, allows your mobile device customers to fulfill their needs when and wherever they please. But how can you be sure you retain some contact with them?
Guide users to your preferred channels
Picea®Services Mobile allows you to initiate your seamless omnichannel trade-in, repair, or insurance customer journey right from the comfort of your customers' present location, lowering the threshold of engaging with your services.
Using our user-friendly Product Management Console (PMC),  your marketing department can independently and dynamically create a fully branded and customized mobile campaign for an accurate evaluation of your customers' mobile devices. Creating the fully customized and branded workflow is a breeze: in less than 15 minutes you're good to go live with your engagement campaign and ready to attract leads across your online and offline marketing channels.
Customers can initiate the service by scanning the QR code or clicking the link anywhere in your marketing campaign. Once they have completed the remote and user-friendly evaluation flow on their own, there are several options to continue the omnichannel customer experience:
Attract customers to your points-of-sale: Depending on the outcome of the diagnostics, you can easily guide your customer to your existing physical service points for repair, or points of sale for trade-in. Customers just simply open the native smartphone map service that highlights the nearest service points or points of sale.
Drive traffic to your existing digital presence: If you prefer to continue the customer dialogue in your existing digital channels, you can lead your customers to your website, to then provide them with the service(s) they need. You can easily determine the eligibility criteria for trade-in beforehand, so in the instance where a customer has a non-eligible device, they can seek repair assistance as an alternative without any development effort on your part.
Integrate with your digital sales channels: If you need closer control over how to continue the omnichannel flow, you can also use our Reporting API to gain full access to all the diagnostics results, allowing total control and configurability of your service flow based on the results of the diagnostics. You may want to get results into your CRM system and with the Reporting API that is easy.
Drive engagement by email
Whichever way you choose, you can allow the customers to be sent their diagnostics report or trade-in offer over email. With our email template editor and PDF customization tools, you can make sure that your customers will know how to proceed even if they choose not to take your offer immediately.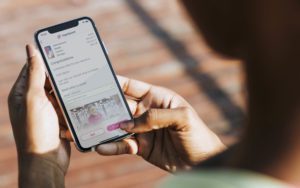 Customers who have genuinely shown interest in your services by choosing to receive the diagnostics report or trade-in offer by email are more likely to engage with your business at a later phase.
If you would like to learn more about how Picea® Services Mobile could help your business, fill in this form to book a demo.
To learn more visit:
Website
LinkedIn
Twitter
About Piceasoft Ltd
Piceasoft is a Finnish company, located in Tampere. Since it was founded in 2012, Piceasoft has created a unique set of software solutions to cover the whole lifecycle of mobile devices. These solutions create new business opportunities and enable a cost-efficient service for mobile operators and retail chains. Our innovative products are disrupting mobile device buyback, repair, and recycling business. Our software products are easy to use and offer added value to the end-user, which means better ROI and user satisfaction. In short, we promise to Simplify Your Mobile Life.