The used mobile device market is growing rapidly, and consumer behaviour is changing fast.
Whether you provide lifecycle services to mobile consumers (via mobile or in-store) or process multiple devices in a warehouse environment, you want to be able to react quickly, dynamically and modify your services to meet emerging market opportunities and evolving customer needs.
The ability to adjust services independently, without requiring assistance from your solution provider can make a big difference in customer experience, service efficiency and eventually to profitability.
Product Management Console gives you the control
Piceasoft provides an easy way for you to manage your lifecycle services using Picea® Services Product Management Console (PMC), a unified web-based portal to manage all solutions that run on the Piceasoft business platform.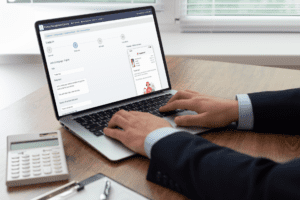 The PMC is part of the PiceaServices offering and provides you 24/7 real-time access and full control over your PiceaServices products. Through the portal, you can manage and optimize product features, service branding, mobile campaigns, service workflows and much more in real-time and when it suits you best.
Available to Piceasoft customers, the PMC improves the delivery of mobile lifecycle services leading to greater productivity and better customer experience. Managing Piceasoft's products and services through a single portal provide several benefits to customers across Piceasoft's omnichannel product portfolio:
Customers using any of Piceasoft's omnichannel solutions can :
Gain visibility and control of PiceaServices products
Manage and add branding to PiceaServices solutions
Customize what is shown in device service reports
Access developer and support documentation
etc.
Picea® Services Mobile users can use PMC to easily create and manage mobile campaigns for consumers including:
Mobile campaigns for device trade-in, health checks or insurance
Quickly test market opportunity for new services
Select which phone identification methods and diagnostics tests are run in the mobile for each use case
Dynamically optimize the services while the campaigns are running
Retail stores and repair points using  Picea® Services point-of-sale applications can also improve customer experience with PMC:
Ensuring service consistency across stores and repair networks
Manage centrally service settings e.g., for device data transfer and backups
Configure device-specific or store specific trade-in campaigns
Define reporting to match your organizational structure
PMC allows Picea® Services Volume users to optimize mobile device handling processes to save time and improve efficiency.
Drive process efficiency by defining workflows to match your business processes
Save time by selecting the operations you want to perform on devices
Select which operations will be run: Verify, Diagnostics, and/or Eraser
Select which verification checks you want to perform
Select test sets, test cases, and the order in which test sets are run.
Select which erasing methods you want to use
Do you have the best solutions and tools to deliver your mobile lifecycle services with efficiency and speed?
Learn more about our offering here or contact us to learn more: Request a Demo – Piceasoft
About Piceasoft Ltd
Piceasoft is a Finnish company, located in Tampere. Since it was founded in 2012, Piceasoft has created a unique set of software solutions to cover the whole lifecycle of mobile devices. These solutions create new business opportunities and enable a cost-efficient service for mobile operators and retail chains. Our innovative products are disrupting the mobile device buyback, repair, and recycling business. Our software products are easy to use and offer added value to the end-user, which means better ROI and user satisfaction. In short, we promise to Simplify Your Mobile Life.